"BE THE CHANGE YOU WISH TO SEE IN THIS WORLD."
Mahatma Gandhi
Together we continue the philosophy of Mahatma Gandhi worldwide
and unite people under the Human Connection clock!
The Human Connection clock shows the number of those who have already signed the following statement:
"We believe that change begins in each individual and that if enough people change, the world will change. We want to build a bridge with our fellow human beings to a sustainable future for the children of the world."
With each signature, the importance of the Human Connection clock increases and becomes an international beacon of hope.
Show that you stand for positive change with your company.
We would like to invite you to actively carry the Human Connection clock with us into the world and to invite your fellow human beings in your environment to jointly set a sign for positive change and peaceful coexistence worldwide.
Together, we want to leave our children an intact, sustainable and peaceful world and actively work for it.
As a multiplier, you and your company are the key to reaching as many people as possible with this heartfelt message.
BE PART OF IT!
Become a sponsor of Human Connection now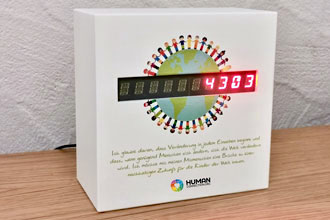 Create confidence and hope in a very special way and order the "Human Connection Clock" for your reception area, bar, counter or shop window to reach thousands of people every day.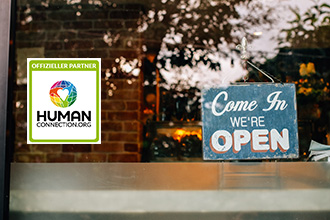 You will receive our sponsor sticker "Official Sponsor" and show heart already at the entrance door.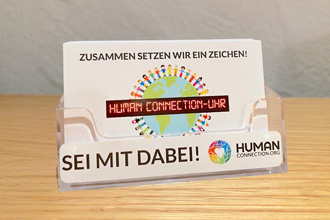 With our business card package including a display, you can reach even more people to draw attention to Human Connection, and bring the clock to life! If required, we will be happy to supply you with additional business cards free of charge.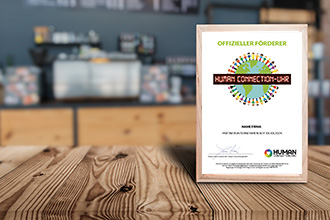 Together, we are in the same boat as a human family. With the official certificate as a Human Connection supporter, you show your colors.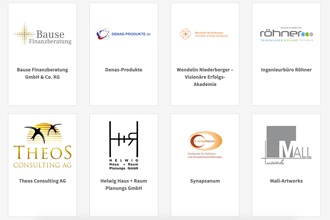 Do good and talk about it. At Human Connection you will be seen.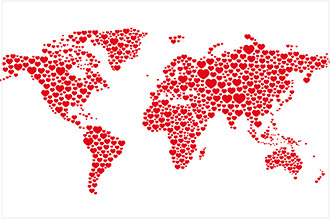 Gandhi once said, "Be the change you wish to see in this world." As a Human Connection supporter, you are affirming this philosophy and bringing it out into the world.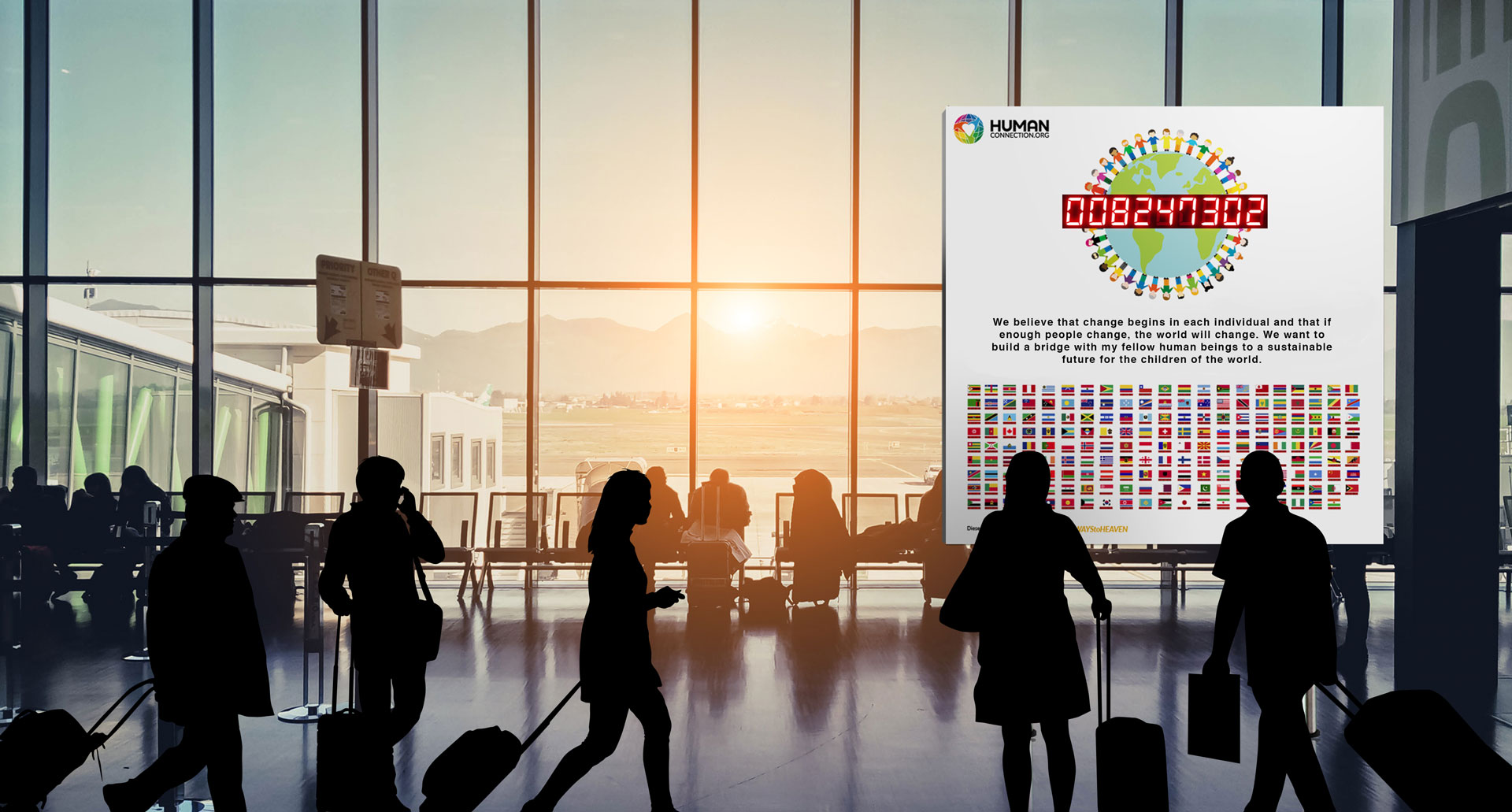 WE WILL BE HAPPY TO ADVISE AND INFORM YOU FURTHER – CONTACT US NOW!
The Human Connection gemeinnützige GmbH was founded in 2012 and is recognized and registered as a non-profit organization at the register court Amtsgericht Stuttgart under the registration number HRB 741951 due to the promotion of international spirit, tolerance in all areas of culture and the idea of international understanding.