What ist the Human Connection Clock?
Change begins with yourself.
With the Human Connection clock, people from all over the world are setting a sign for true change. The "time" shows the number of people who are convinced that we can only change the world we live in on a large scale if we start on a small scale – with ourselves.
The influence we have on our immediate environment, the interactions we have with our loved ones and people around us, is like the flap of a butterfly's wings that triggers the tsunami on the other side of the world.
We believe that change begins in each individual and that if enough people change, the world will change. We want to build a bridge with our fellow human beings to a sustainable future for the children of the world.
This is the message of the Human Connection clock, which we share with the world to create a piece of social cohesion, hope and confidence. The Human Connection clock connects people with its peaceful message of being the positive change we wish to see, as Gandhi also put it. This may be a utopia for many, but in the end it may be the only way for us as a society to achieve truly sustainable peace.
The watch is a pole for like-minded people who have understood the true "Human Connection" and who live it every day. Join us in setting a sign for our fellow human beings and the children of the world and let us set a good example.
We and many other people from around the world look forward to welcoming you to the Human Connection clock.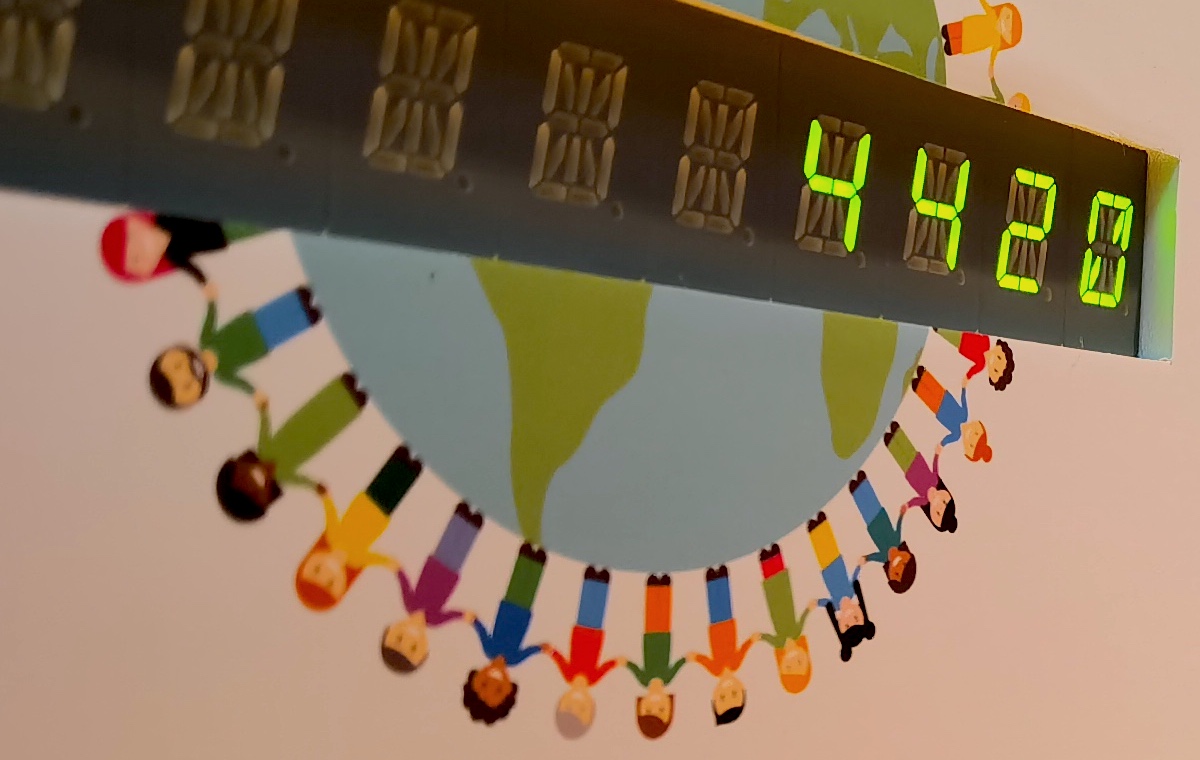 The Human Connection Clock as hardware version
Get a Human Connection Clock.
Unit price: 279,- Euro (incl. VAT, shipping & handling.)
Delivery time is about 4 weeks. Description: Manufacturing of the housing and assembly/configuration of the components "Made in Germany", wood-based material – approx. 20.5 × 20.5 × 10 cm, ten-digit 16-segment LED display (cherry red, apple green), Raspberry computer, WLAN/LAN connection. Finished product may differ from the illustration.
Vision of Human Connection: A Human Connection clock at every airport in the world.
The Human Connection gemeinnützige GmbH was founded in 2012 and is recognized and registered as a non-profit organization at the register court Amtsgericht Stuttgart under the registration number HRB 741951 due to the promotion of international spirit, tolerance in all areas of culture and the idea of international understanding.